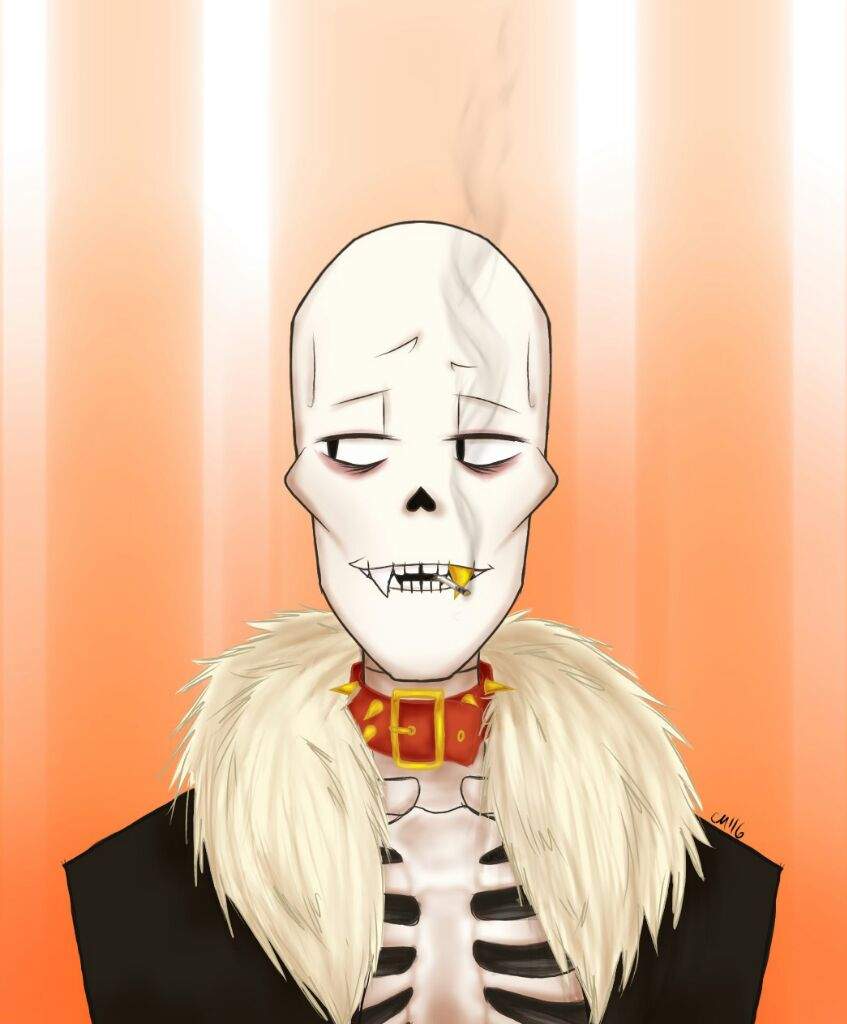 ---
Papyrus - 23 - He/Him/Them/They/Mutt/It- 6'6 tol skeleton
Messages: 34
Rules:
I'm sorryto say I'm a dirty sinner. However even dirty sinners have rules.● First off, well, I only like to do smut with others 18 or older, and either on Chatzy or my Skype(or in notes tbh). Which can be asked for. Now I won't ask for your driver's license or any of that crazy bull, however I require you to at least know me a bit and roleplay for a while. ●I usually DO NOT roleplay with main profiles unless I am very good friends with the other person I'm talking to. Feel free to message me though. I'm very open, and I don't bite owo. ●I will freely do gore, but please- if you can refrain from just outright trying to kill my muse? Just don't be an asshole and don't give him a chance to fight back. ●No Gary Stues or Mary Sues please. I like to see a very well developed and well balanced muse. ●God modding will kill my mood faster than anything lol ●For the love of god- don't force a ship. It makes your muse look creepy and desperate, no offense lol.
● I am no longer responding to one to three sentence replies, it does not keep my attention, I am sorry.
About: So this is Swapfell. Pretty much a darker world of Underswap, where everyone is pretty much being assholes, just like Underfell. Here's some Key features. ●He's a lot more quiet spoken, and less frequent with his puns. ●He spoils his younger sibling by pretty much gving him anything he wants, pretty much transforming Sans into a royal brat. ●He's not exactly afraid of Sans as much as disappointing him. He hates the angry scowls he gets from him. ●He's not much of a fighter surprisingly. He prefers to actually to take it easy, however he can be forced to fight and it would be something you'd regret. ●He smokes cigarettes, and enjoys doing some drugs when he can. Mostly weed since he feels like Sans would disprove of that the least. He enjoys a good high pretty much. ●He drinks barbeque sauce along with hard whiskey from time to time. Mostly the BBQ though.
---
---